This is a bazaar product, goods returned by the customer. Product warranty is 1 year.
Silent and accurate driver for step engines MSK LV8729 with microcling up to 1/128 step.
- Pins Soldering
also suitable for 3D printers
Power supply: 6-36V, recommended 12V
logic: 3,3-5V
micro -year 1, 1/2, 1/4, 1/8, 1/16, 1/32, 1/64, 1/128
current: 0-1.3a, preset 0.8A, tip 1.5a
Warning:
The product may require professional assembly, not a separate functional total.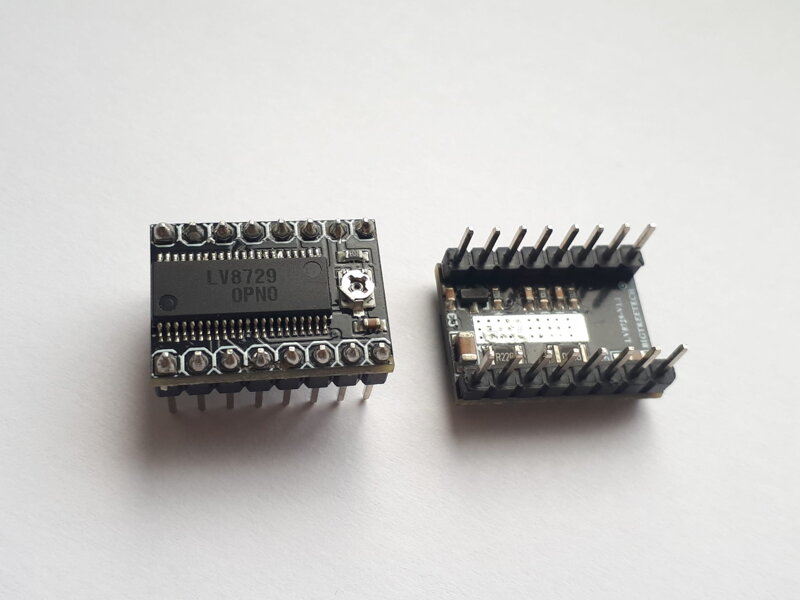 Step Motor Driver LV8729 - Bazaar