Specifications:
The Rabbit multi-color extruder system is a consumable switching device that can realize automatic switching of various consumables and model printing materials in the same time period.
Properties:
It enables automatic switching of consumables for multi-color printing and is compatible with a large number of consumable units
Thanks to the modular method, it is possible to flexibly adjust the number of consumption units that can be replaced by the device as needed
The ERB module of our own production is chosen for the hardware. Compared with other modules, the ERB module is based on the RP2040 MCU, thereby guaranteeing better performance.
Part of the motion module design uses chrome optical shafts and an engineering plastic bearing to keep the device running smoothly and quietly. The difference between the metal bearing is that the technical plastic bearing and the optical shaft work together with a small gap and have higher running accuracy.
Note: Kit does not include printing parts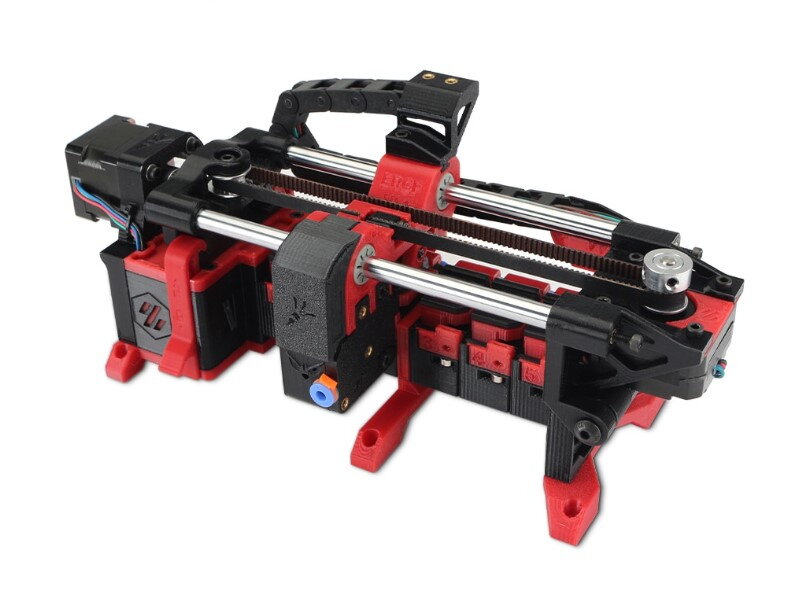 Multi material upgrade kit - ERCF for Voron