The smallest type of bags absorbs dangerous moisture in the packaging and thus protects your materials and prints from deterioration.
Instructions: put 1 - 2 bags in the package with the filament and close the package.
Water absorption of 1 bag in grams: up to 0.4.
Bag dimensions: length 4 mm, width 3 mm.
Weight: 1 g.
In the package you will find 20/60/250 pieces of desiccant bags with silica gel.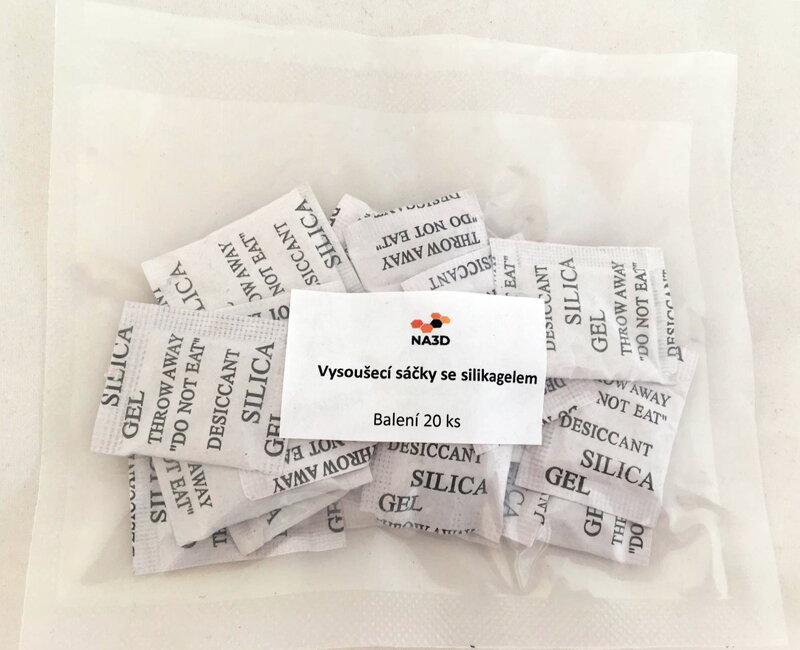 Desiccant bags with silica gel