Main advantages of Valeria:
Automatic shutdown of the printer after printing - save energy, prevent unnecessary wear of components
continuing printing after a power failure - the printer keeps continuous information about the current position in gCode
detection of the end of the filament - in the case of the end of the string, the printer stops and waits for a new string to be inserted
WiFi - control the printer easily via PC or tablet or phones with Android iOS
automatic nozzle cleaning with a brass brush - never more baked-on plastic on your prints (especially a big problem when printing white material)
3.5" LCD touch screen
stable frame under the mat, which eliminates the need for autoleveling. The pad does not move, so you can print repeatedly without adjusting
Specifications:
FDM/FFF technology
Printing area: 255×225×255 mm
Recommended material types: PLA, PETG, ABS and others
Print string diameter: 1.75 mm
BMG extruder
Nozzle diameter: 0.6 mm VOLCANO (other dimensions optional)
Recommended print speed: 80 mm/s
Crossing speed: up to 200 mm/s
Recommended layer height: 0.05 – 0.3 mm
Data input: SD card, USB connection to computer, Wi-Fi
Control SW: Cura, Simplify3D, Slic3r (Profiles can be prepared individually for other software)
For sale is a printer in black from our showroom, i.e. bazaar product with a shortened warranty.
The printer has glass as a printing pad that bears signs of use - you can replace the glass with other types of pads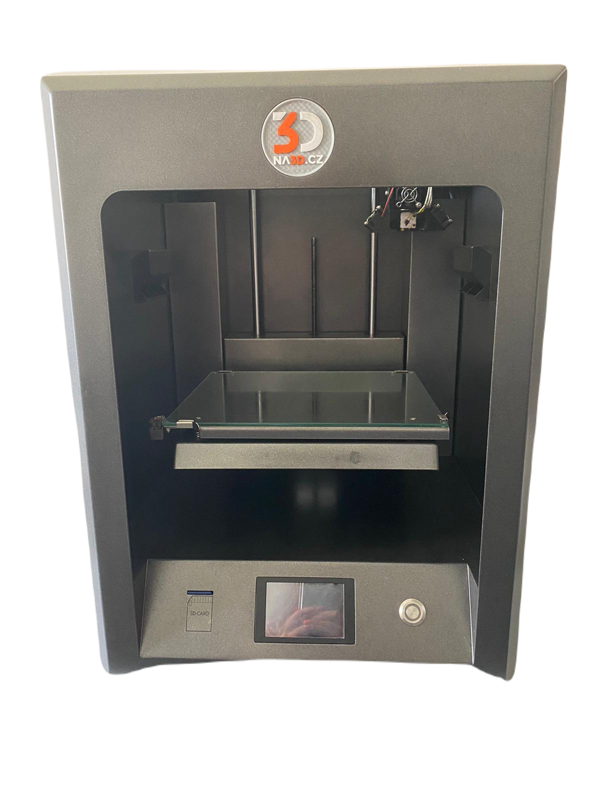 Valerie 3D printer - sale