Compared to other rotary cylinders on the market, the overall height of the cylinder is low, so engraving can be done without lifting the engraving machine.
The range of compatibility is wider and can be applied to most types of desktop lasers on the market, CNC and 3D printers with laser function.
Complete machine supply, plug and play, which can be used to carve cylindrical objects such as cups and wine bottles and other objects.
Adjustable pitch, which can be adjusted according to the diameter of the engraved object.
Product size
237(L)*105(W)*30.5(H) mm
Motor step angle
1.8°
Package size
27(L)*12.8(W)*5.3(H) cm
Adaptive model
engraving machine,
laser CNC and 3D printer
Net weight of the machine
0.5 kg
Product color
blue, black
Total weight of the package
0.8 kg
Material
Aluminum alloy + silicone
Input voltage
12-24 V DC
Range of bearings
≤0.5 kg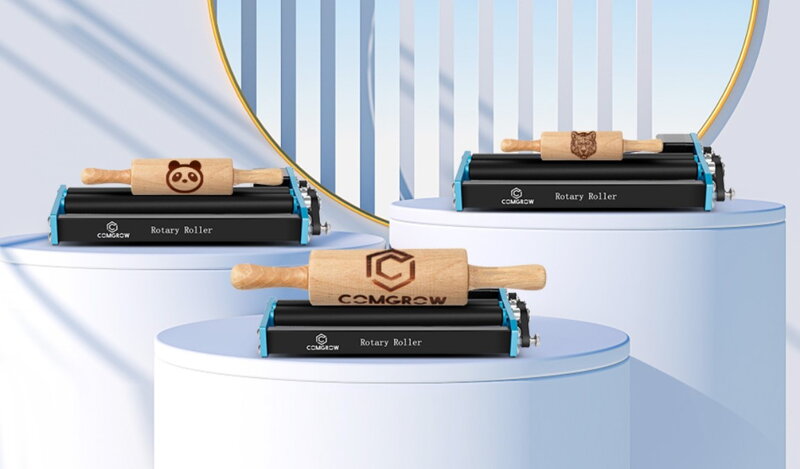 Rotary axis for laser engravers