Fan installation requires only the replacement of the connecting wires: Prepare the insulated wires, plug the wires into the connectors and heat the connectors with a hot air gun to shrink and withdraw together.
Transparent shrink troop with tin ring in the middle is ideal for connecting cables or conductors. Inside the melting adhesive thanks to it is waterproof, impermeable and temperature resistant.
Warning: Please check the specifications of your original fan because there may be a small change between production series.
This table only serves as a guide:
printer
Motherboard fan
Hotend fan
Material fan
Ender 3
4010 24V Axial fan
4010 24V Axial fan
4010 24V radial fan
Ender 3 for
4010 24V Axial fan
4010 24V Axial fan
4010 24V radial fan
ENDER 3S
4010 24V Axial fan
4010 24V Axial fan
4010 24V radial fan
Ender 3 v2
4010 24V Axial fan
4010 24V Axial fan
4010 24V radial fan
Ender 3 Max
4010 24V Axial fan
4010 24V Axial fan
4010 24V radial fan
Ender 5
4010 24V Axial fan
4010 24V Axial fan
4010 24V radial fan
Ender 5s
4010 24V Axial fan
4010 24V Axial fan
4010 24V radial fan
Ender 5 for
4010 24V Axial fan
4010 24V Axial fan
4010 24V radial fan
Ender 5 Plus
4010 24V Axial fan
4010 24V Axial fan
4010 24V radial fan
Ender 6
4020 24V axial fan
4010 24V Axial fan
4010 24V radial fan
CR-10 V2
4020 24V axial fan
4010 24V Axial fan
5015 24V radial fan
CR-10 V3
4020 24V axial fan
4010 24V Axial fan
5015 24V radial fan
CR-X
4020 24V axial fan
4010 24V Axial fan
4010 24V radial fan
CR-X for
4020 24V axial fan
4010 24V Axial fan
4010 24V radial fan
CR-10 MAX
5015 24V Axial fan
4010 24V Axial fan
4020 24V radial fan
CR-10S for v2
4020 24V axial fan
4010 24V Axial fan
4020 24 Radial fan
CR-2020
4010 24V Axial fan
CR-3040 for
4010 24V Axial fan
4010 24V radial fan
CR-XB
4010 24V Axial fan
CR-10S for
4020 24V axial fan
4010 24V Axial fan
4020 24V radial fan
Ender 7
4010 24V Axial fan
4010 24V radial fan
CR-6 SE
6015 25V axial fan
3010 24V Axial fan
4010 24V radial fan
CR-6 MAX
6015 25V axial fan
3010 24V Axial fan
4010 24V radial fan
Sermoon D1
3010 24V Axial fan
4010 24V radial fan
CR-5 for
4020 24V radial fan
3010 24V Axial fan
4010 24V radial fan
CR-5 for H
4020 24V radial fan
3010 24V Axial fan
4010 24V radial fan
CR-30
3010 24V Axial fan
4010 24V radial fan
CR-10
5010 12V Axial fan
4010 12V Axial fan
4010 12V radial fan
CR-10 with
5010 12V Axial fan
4010 12V Axial fan
4010 12V radial fan
CR-10 S4
5010 12V Axial fan
4010 12V Axial fan
4010 12V radial fan
CR-10 S5
4020 12V / 5010 12 Axial fan
4010 12V Axial fan
4010 12V radial fan
tbody>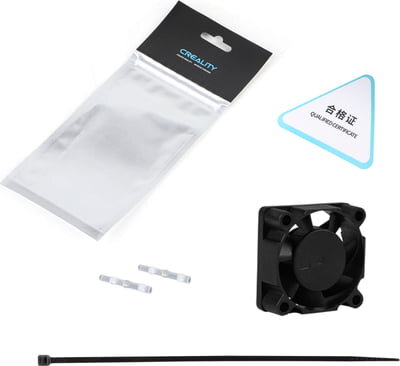 Creality set of axial fan
Privacy preferences
We use cookies to improve your visit to this website, to analyze its performance and to collect data about its use. We may use third party tools and services to do so and the data collected may be passed on to partners in the EU, the US or other countries. By clicking on "Accept all cookies", you agree to this processing. You can find detailed information or adjust your preferences below.
Product has been added to the cart