Depending on the materials used, 3D printing and laser engraving release certain chemicals such as PM (particulate matter) or VOCs (volatile organic compounds).
With the Snapmaker 2.0 air purifier, these particles can be further filtered and the air in the room can be cleaned.
All-metal design with these filters:
-G4 filter for coarse filtration
-F9 filter for finer filtration
-Special activated carbon filter
-2x ultra-tight HEPA H13 filter
The lifetime of the filter cartridge is shown on the touch screen. Built-in led strip, fan speed control.
Instructions for the cleaner here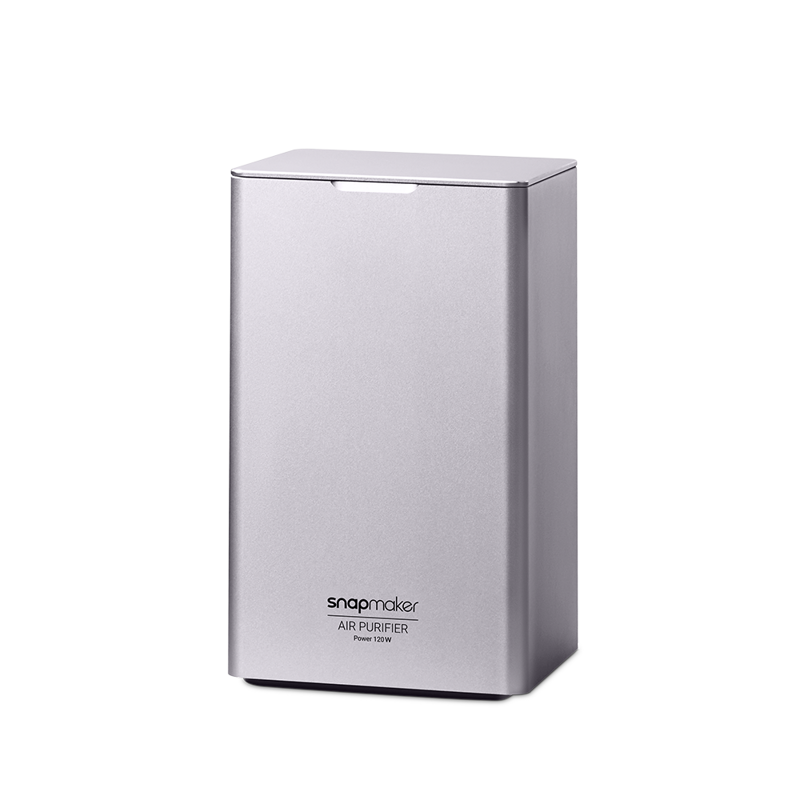 Air cleaner for the Snapmaker 2.0 printer