Emergency Stop Button for Snapmaker 2.0 provides security for 3D printing, laser engraving and CNC milling. When the Stop button is pressed, operation stops.
The button can be installed anywhere so you can easily access it whenever you need it.
Status indicators light up for greater reliability for A250/A350 models.
Snapmaker 2.0 emergency stop button is connected to the main device control. It sends a control signal to the controller on your command and has lit status indicators, green for standby, flashing red for activation and alternating green and red for connection, so you know you're protected.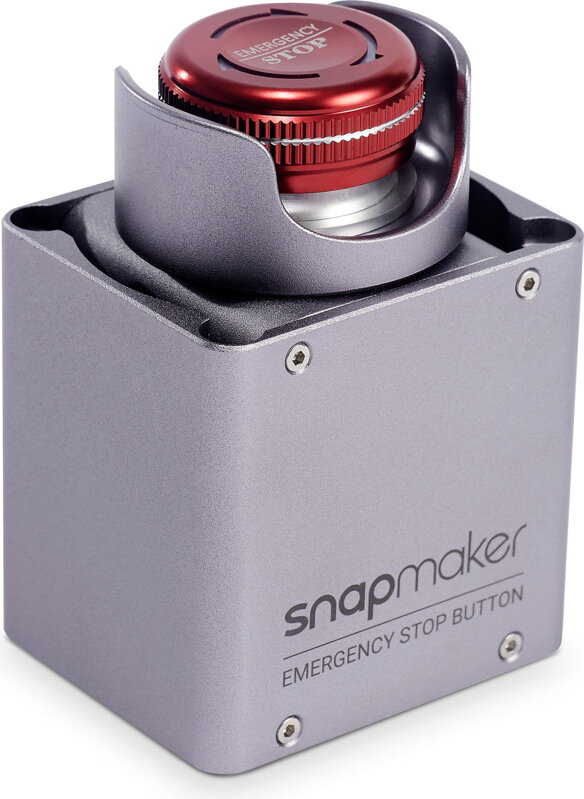 Emergency button for Snapmaker printer