【 ABS 】 ABS FILAMENT with higher strength, toughness and better heat resistance, wear and impact resistance. The material is compatible with most 3D printers. that have an excellent finish and are very accurate. (Depending on the printer)

【 Without knocking and clogging 】 Material with excellent circularity and very low diameter tolerance, does not overlap or swallow. It melts, does not crack, does not contain bubbles. Print smoothly and repeatedly without blocking a nozzle or extruder.
【 Vacuum closed packaging 】 Pure material weight: 0.5 kg. ESUN FILAMENT SELLED IN A CLOSABLE PACKAGING, which keeps it dry and out of dust and foreign particles, prevents nozzles and provides smooth 3D models.
string diameter: 1.75 ± 0.03 mm
coil size: diameter 200 mm - width 38 mm - center hole 57 mm
pack size: 216 x 202 x 76 mm
weight Package: 0.9 kg
nozzle temperature: 220-260 ℃
pad temperature: 90-110 ℃
density: 1.04 g / cm3
melt Flow Index: 12 (220 ° C / 10kg) g / 10min
tensile strength: 43 MPa
extension at a quarry point: 22%
bend strength: 66 MPa
fault strength module: 2348 MPa
notch toughness: 19 kj / ㎡
deformation temperature: 78 (° C, 0.45MPA)
manufacturer: eSUN
Warning:
photos are only illustrative.
Additional information
| | |
| --- | --- |
| Category: | ABS |
| Color: | purple, orange, green, blue, red, white, black, brown, pink, natural, gold, silver |
| Weight: | 0,5 kg |
| Average: | 1,75 mm |
| Diameter: | ± 0,03 mm |
| Bed temperature: | 90-110°C |
| Nozzle temperature: | 220-260°C |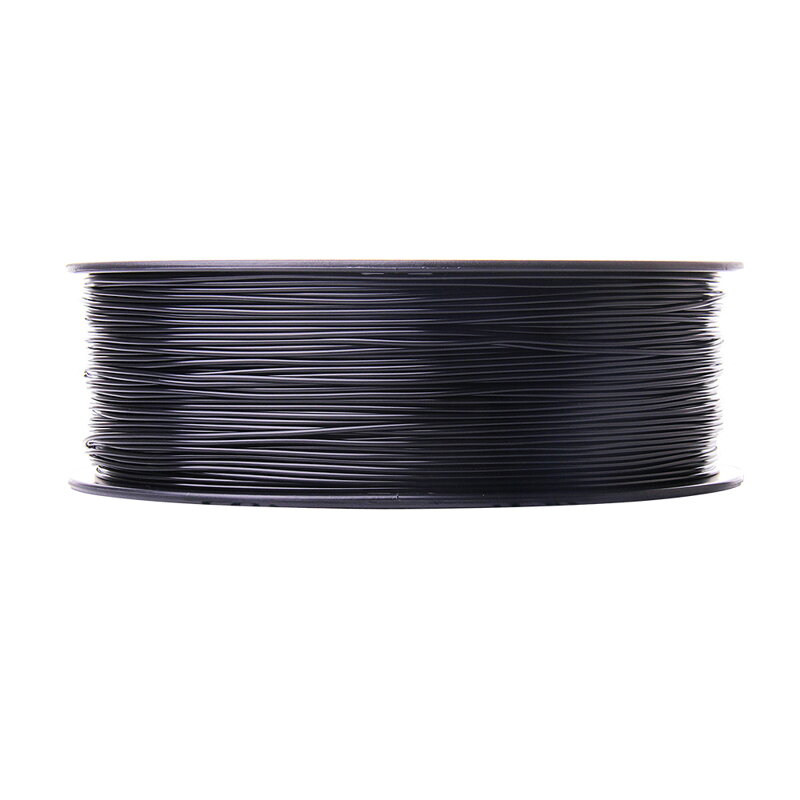 ABS eSUN filament 1,75 mm 0,5 kg