new recipe ABS Czech manufacturer plastics Mladeč "Not Dead".
The press strings of the Czech brand Filament PM, also known as "Plastics Mladeč", belong to quality materials and guarantee trouble-free printing. In production, laser measurement of material thickness is used to ensure a constant string diameter along its entire length. The strings are protected by a double cover against UV radiation and in each package there is a drying bag that prevents possible moisture on the material. Filaments are made in a wide range of colors.
ABS print string Orange 1.75 mm PM U span> makes quality printing even with demanding details. Use is suitable for production span> functional samples, prototypes, manufacturing tools, but also for the production of things for everyday use. Suitable for printing on printers with a heated pad. span>
outer coil diameter 202 mm, inner hole 50 mm, width 90 mm. coil weight including packaging 1.4 kg.
Additional information
| | |
| --- | --- |
| Category: | ABS |
| Color: | orange |
| Weight: | 1 kg |
| Average: | 1,75 mm |
| Diameter: | ± 0,05 mm |
| Bed temperature: | 90 - 110°C |
| Nozzle temperature: | 230 - 250°C |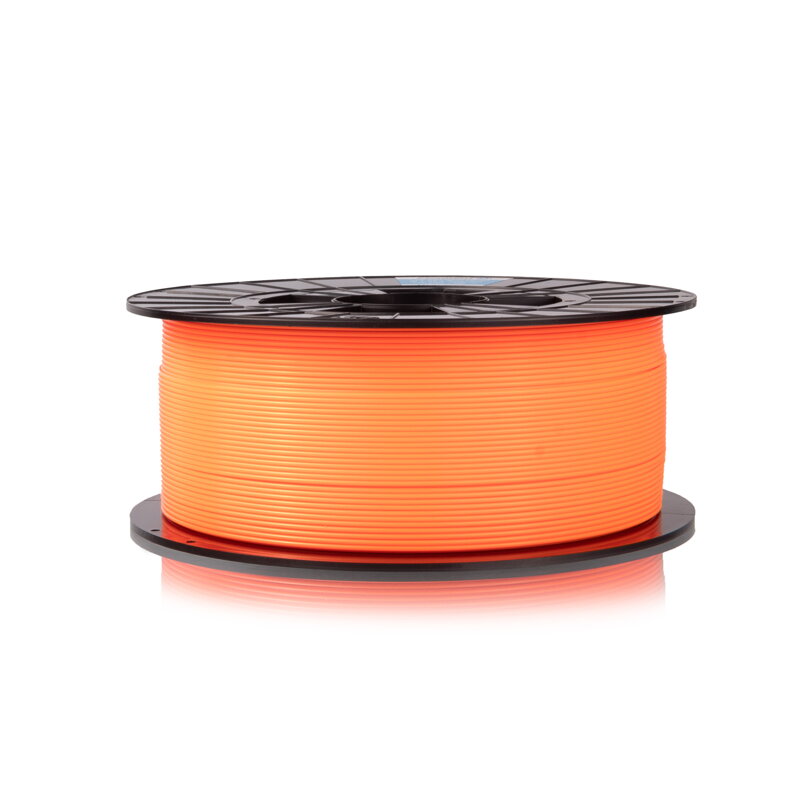 FILAMENT-PM ABS Press string orange 1.75 mm 1 kg Filament PM (ND)