It solidifies quickly in the air.
Weight: 5 g
Specifications:
Specific gravity: [25°C (770F)]>2.3
Heat transfer coefficient: W/m-k> 0.975
Thermal impedance: c-in/W <0.246
Drying Time: [25°C]: 5~15 minutes
Bonding strength: 1.8 MPa
Insulation coefficient: 100 Hz / Kvac 5.1 1000 Hz / Kvac 5.0
Recommendation:
The thickness of the product used for application should be approximately 0.1 to 0.5 mm. The thinner the better.
Before application, clean the surface with e.g. alcohol.
Remark:
The curing speed is related to the relative humidity and air temperature, i.e. the higher the temperature, the higher the curing speed and vice versa.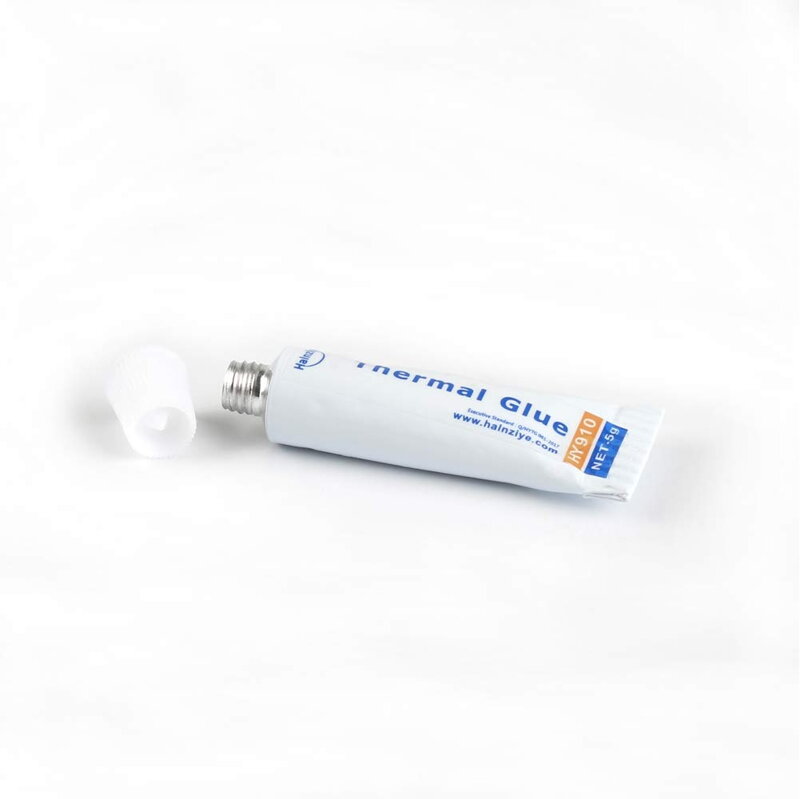 HY910 5 g hot conducting paste