thermoplast suitable for technical and mechanically stressed parts parameters similar to ABS:
temperature He 235 ° C
temperature HB 110 ° C
print speed 40 mm/s
Displying Tempered Environment
Printing without an Object blower
print pad Kapton, stronger ulttem or plain office paper glued with adhesive on heated glass.
Pajet is composed of amidic groups of a certain number in macromolecule. This number of groups in polymerization gives the pajet to be suitable for printing more demanding engineering plastic and on table printers. The properties of this printing medium are specific to conventional materials, namely higher heat resistance up to 160 ° C, higher impact toughness and high abrasion resistance. Due to the high abrasion resistance and high impact toughness, the pajet is used to print slidly stressed bearings, joints, distance elements and pins.
Additional information
| | |
| --- | --- |
| Category: | PA - nylon |
| Color: | natural |
| Weight: | 0,5 kg |
| Average: | 1,75 mm |
| Diameter: | ± 0,05 mm |
| Bed temperature: | 90-110°C |
| Nozzle temperature: | 230 - 240°C |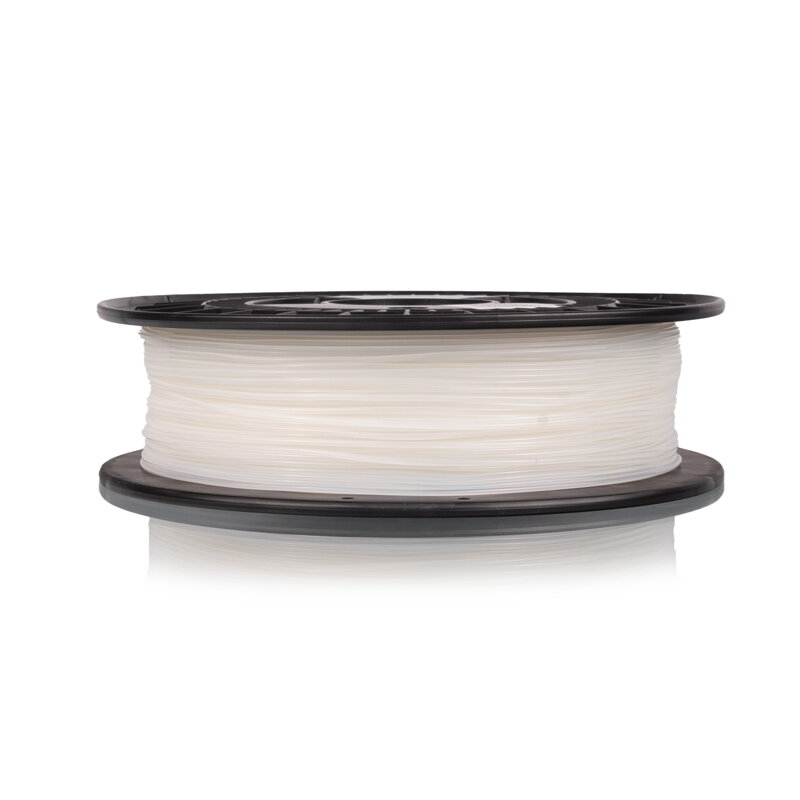 Filament-PM Nylon Pajet 1.75mm Natural 0.5 kg Filament PM