A reliable multi-purpose fan suitable for cooling hotends, control boards, etc.
Dimensions: 40 x 40 x 10 mm (4010)
Voltage: 5 V / 12 V / 24 V
Cable length approx. 27 cm.
(for 24V will be completed)  
Caution:
Before connecting, check the connector polarity. Red plus, black minus
Warning:
Product may require professional assembly, not separately functional in total.
(Product can be ordered after 1 piece, photo is only illustrative.)
| | | | |
| --- | --- | --- | --- |
| voltage | air flow | revolutions | volume |
| 5 V | 10.2 m3/hr | 50000 OT-1 | 21.1 db |
| 12 V | 10.2 m3/hr | 50000 OT-1 | 20.1 db |
| 24 V | m3/hrs | OT-1 | db |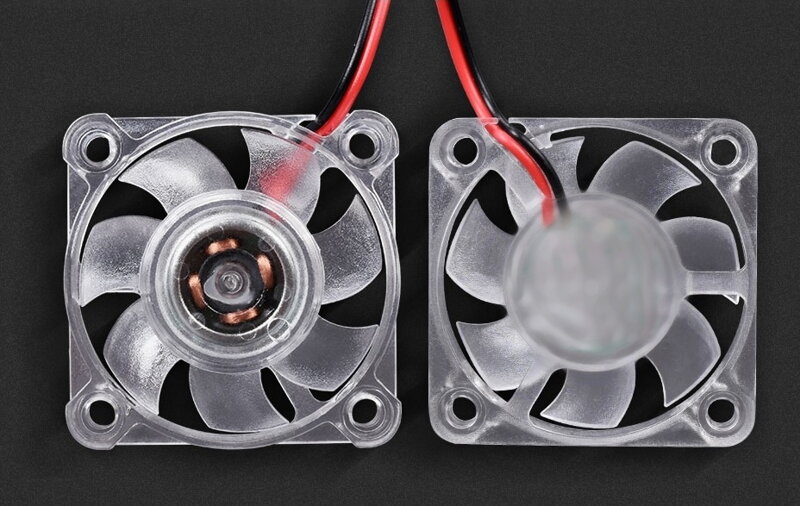 Silent fan 40 x 40 x 10 with blue diode