Quality printing material of the FIBER3D brand.
If you own a 3D pen and print with children, this type of print string is ideal as this string is melted at low temperature.
Is a biodegradable polyester with a low melting temperature of around 70 ° C. A very low softening and melting temperature lead to subsequent elasticity and softness. The shape of the print can be further modified by immersing it in hot water. The material is harmless and biodegradable, it can also be used in medicine. When printing alone, it is better to significantly reduce the speed of movement and activate cooling to the maximum.
Storage: Store dry. Protect from heat.
Main advantages of the material:
suitable for use in 3D pens
suitable for children
low melting and softening temperature
biodegradable material
Weight incl. packaging: 1.36 kg; Outer diameter of coil: 200 mm; Diameter of center hole: 75 mm; Width of coil: 64 mm.
Weight of empty coil approx.: thinner 130 g, thicker 144 g, transparent 132 g
Mass flow rate: 3 - 5 g / 10 min (100°C)
Material is supplied in cardboard box , or without a box, vacuum wrapped with a silica gel that absorbs moisture.
Supplied in 9 colors.
Additional information
| | |
| --- | --- |
| Category: | PCL |
| Color: | purple, orange, yellow, green, blue, white, black, pink |
| Weight: | 1 kg |
| Average: | 1,75 mm |
| Diameter: | ± 0,02 mm |
| Nozzle temperature: | 70-100°C |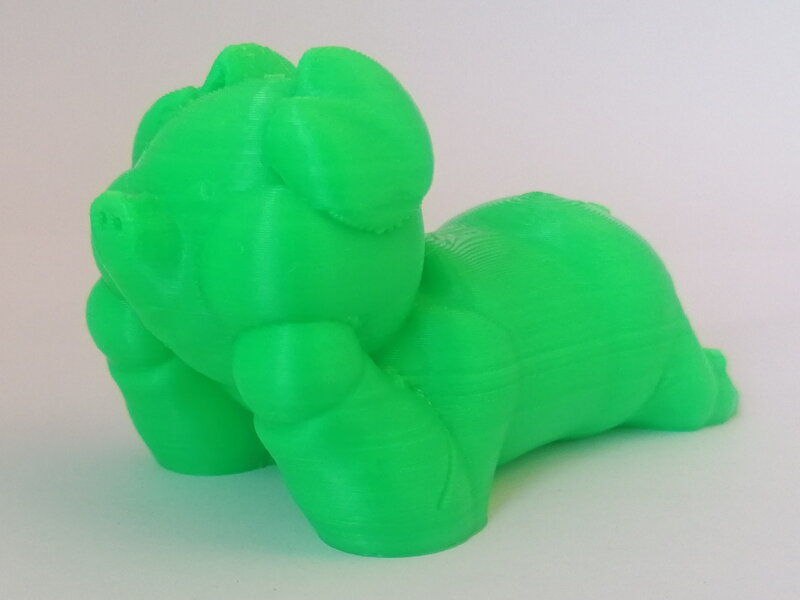 FIBER3D PCL filament 1,75mm 1kg