Hotend comes with a 12V heater, if necessary, order a 24V body for the correct power supply according to your printer.
All-metal hotend - red color
Teflon hotend - silver color
If necessary, you can choose another heatbreak here.
Warning:
Product may require professional assembly, not separately functional in total.
(Product can be ordered after 1 piece, photo is only illustrative.)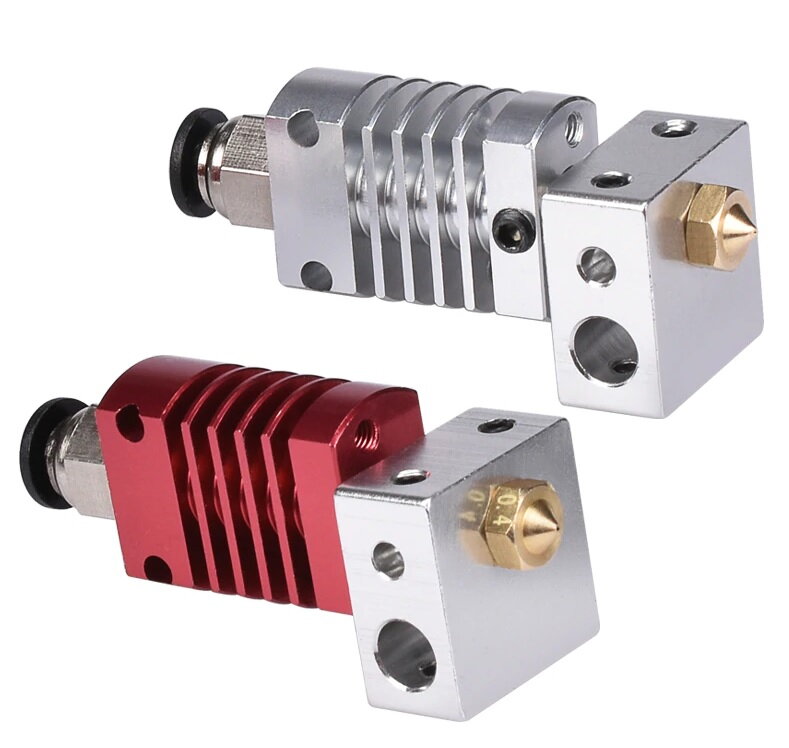 MK10 - CR10 hotend Creality - Anet