Completion of the printed models will be much more convenient to use this solder to the USB. The solder is compact and lightweight, can be easily transferred, warming up quickly.
Properties:
Power supply via USB, easy to carry and repair
Quick heating for less than 15 s
Low power consumption
Automatic Sleep Mode - To save energy and extend the life of the heater
Metal control with a touch switch with a quick response of heating
LED indicator is used to prevent accidents
Package contains 4 attachments:
Standard tip: Universal tip for larger internal elements and holes. It can also be used to create holes after printing.
Sblade: perfect to remove hair and imperfections from internal openings or recesses. Can also be used to mix surfaces.
Blade: for cutting and removing supports, edges from your 3D printing.
Needle: for cleaning small holes and elements or for detailed layers of layers at hard -to -reach places.
Parameters:
Dimensions: 19 x 163 mm
Length of USB cable: 1.5 m
Output temperature: 480 ° C (max deviation +/- 10 %)
Consumption: 8 W
Power supply: USB DC 5 V
Indicator: LED
Automatic Sleep Mode: 25 S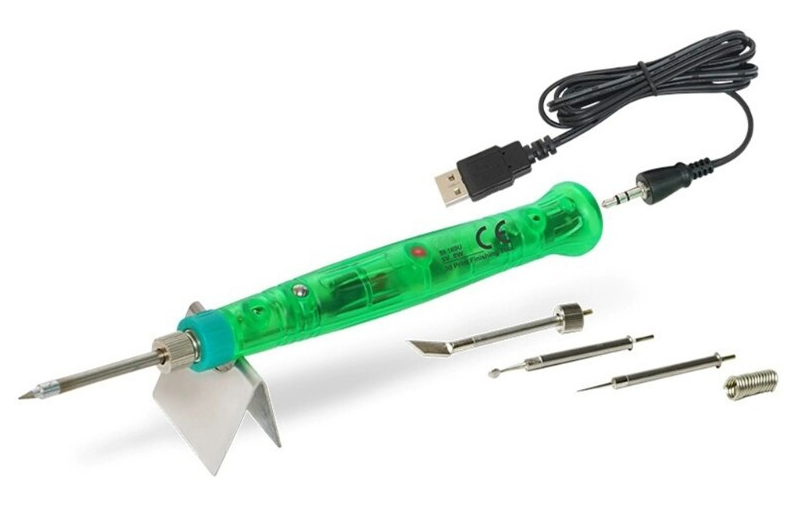 Finishing tool for 3D prints