Vallejo acrylic paint set with matching stand. In the package, you will find 48 of the most popular shades in 6 bottles (each 17 ml), i.e. 288 in total.
Discounted price compared to buying 1 bottle each + free stand.
The delivery time is about 1 month, payment is required in advance and the goods cannot be returned after payment.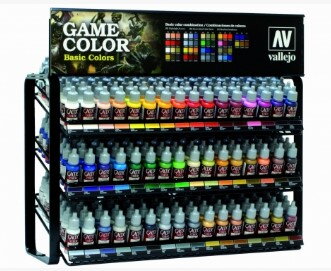 Vallejo: Game Color Basic Range (288 ks)