Advantages of this upgrade is stronger extrusion, faster retraction and processing of flexible and abrasive elements.
The powerful titanium E3D extruder has a light, small titanium engine that achieves excellent torque and high resolution.
Thanks to the low weight and compact design of the extruder, the printer does not slow down and reliably prints in high quality.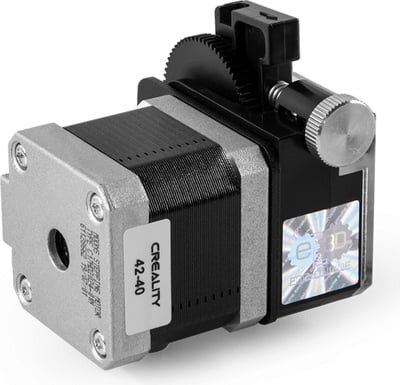 Creality Titan Extruder Upgrade Kit