Dry size is 237 x 97 x 265 mm.
Box is suitable for filaments with an outer diameter of up to 200 mm and a maximum width of 75 mm. Easy to control temperature and heating time using a rotary knob.
The new coils are clinic, but as soon as they open and do not use for a long time, they may be broken. If the filament is damp, air bubbles, distorted edges or frayed fibers can form during printing.
Product alert is just a storage box, it is not an active dryer such as ESUN EBOX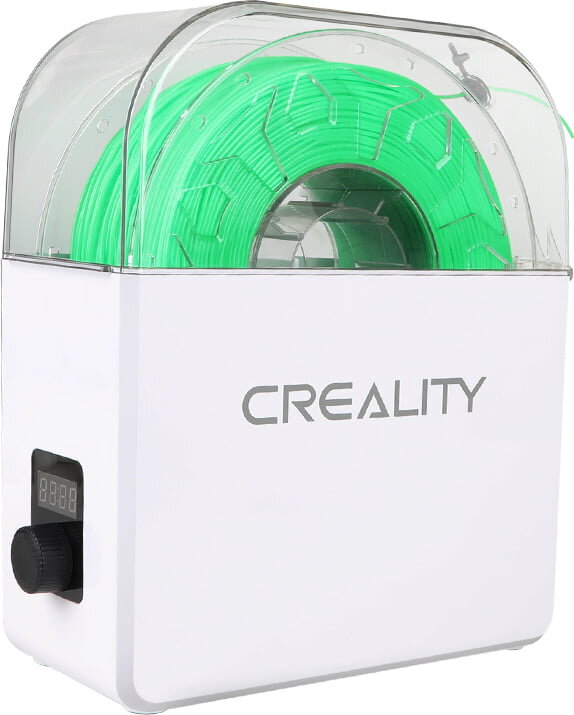 Creality Box Pro Drying and Storage of Filament