The device is used for models that need to be assembled and then connected. Thanks to easy handling, the copy is easily cured inside the model.
Warning: When using the device, it is necessary to wear protective glasses that are included and do not look directly to UV light!
Package content: controller, 2x UV pen, power adapter, protective glasses.
Technical data of the device:
LED Specifications: 405 nm
Output: DC 7.5V 700 MA
Input: 100 - 240 V
Driver Weight: 177 g
Driver size: 75 mm x 65 mm x 25 mm
Driver power: 5W
UV pen diameter: 10 mm
UV length length: 62 mm
cable length UV pen: 500 mm
UV pen: 3w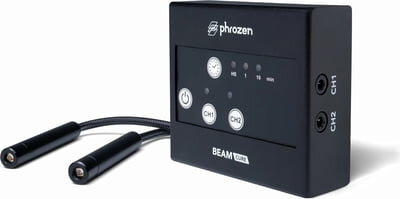 Phrozen Cure Beam - curing device