The housing is made of high quality aluminium alloy and clear acrylic plates with laser filtration and can be easily assembled.
Less odor, noise reduction, LED light strips, exhaust fan, light filtering
Dimensions (L x W x H):
A150 - 398 mm x 423 mm x 407 mm
A250 - 531 mm x 624 mm x 507 mm
A350 - 625 mm x 820 mm x 602 mm
This is a cover for Snapmaker 2.0 printers only.
Assembly instructions here.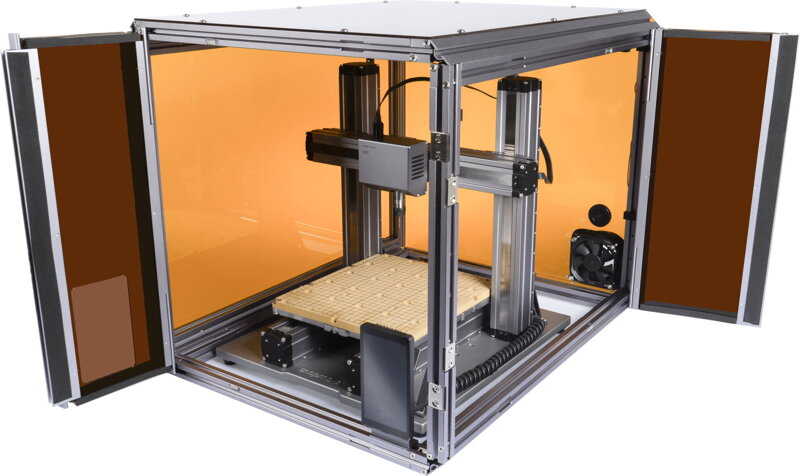 Cover on the printer Snapmaker 2.0