【TPU】TPU 95A is a highly flexible material with high resistance, transparency, wear resistance, oil and solvent resistance, scratch resistance, chemical resistance, and also has high mechanical strength.
【Stable Dimensional Tolerance】Minimum tolerance and small shrinkage - ensure consistent feeding and stable prints, no clogging, extremely high printing success, resulting in printed parts that have excellent surface finish and are very accurate. (Depending on the printer)
【No knotting and clogging】 Material with excellent roundness and very small diameter tolerance, no overlapping or tangling. It melts easily, does not crack, does not contain bubbles. Print smoothly and repeatedly without clogging the nozzle or extruder.
【Wide Application】Flexible TPU fiber allows repeated movement or impact without wear or cracking. Great for a variety of projects such as shoe inserts, watch bands, phone cases, drone parts and more.
【Vacuum-sealed packaging】 Net weight of material : 1 kg. eSUN's filament comes sealed in a vacuum bag with a desiccant that keeps it dry and free of dust and foreign particles, preventing clogging of nozzles and providing smooth 3D models.
String diameter: 1.75 ± 0.03 mm
Coil Dimension: Diameter 200mm - Width 64mm - Center Hole 52mm
Package size: 216 x 202 x 76 mm
Package weight: 1.48 kg
Nozzle temperature: 210-240℃
Pad temperature: ---
Manufacturer: eSUN
Additional information
| | |
| --- | --- |
| Category: | FLEXI - TPU |
| Color: | transparent, purple, orange, yellow, green, blue, red, white, black, grey, pink, natural, multicolor |
| Weight: | 1 kg |
| Average: | 1,75 mm |
| Diameter: | ± 0,03 mm |
| Bed temperature: | 45 - 60°C |
| Nozzle temperature: | 210 – 240°C |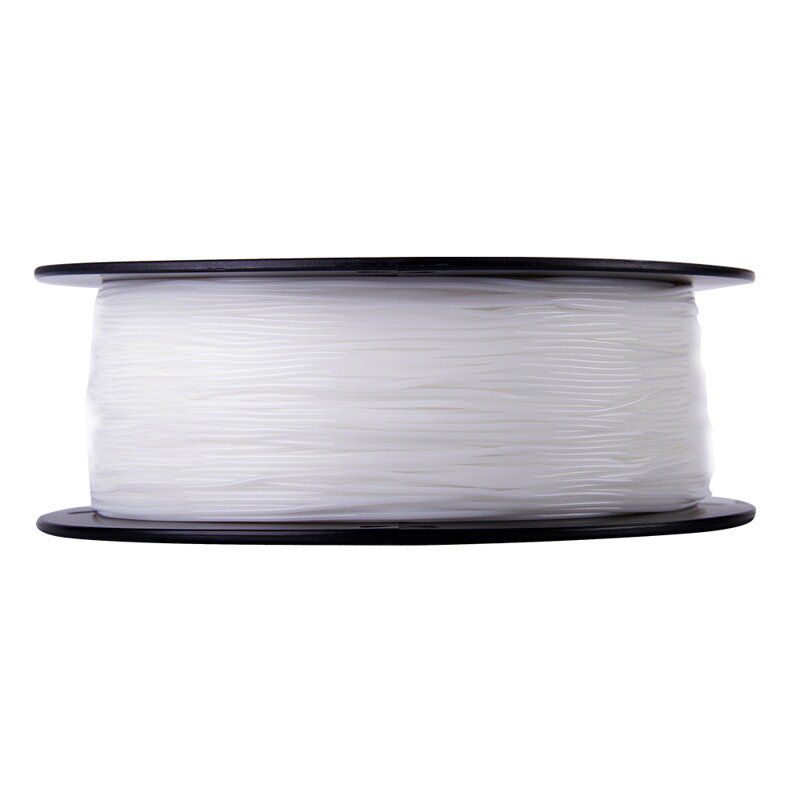 eTPU-95A filament 1,75 mm 1 kg eSUN