PVA or polyvinyl alcohol is in water soluble fiber, which is used as support material at 3D printing . It is especially recommended to use PLA -complicated models with overhangs and poorly available places.
after printing PVA simply remove the short-term immersion of the print into the water.
This is biodegradable (biodegradible), non-toxic 3D fiber without odor.
Additional information
| | |
| --- | --- |
| Category: | PVA |
| Color: | natural |
| Weight: | 0,35 kg |
| Average: | 1,75 mm |
| Bed temperature: | 25 - 60°C |
| Nozzle temperature: | 190 - 210°C |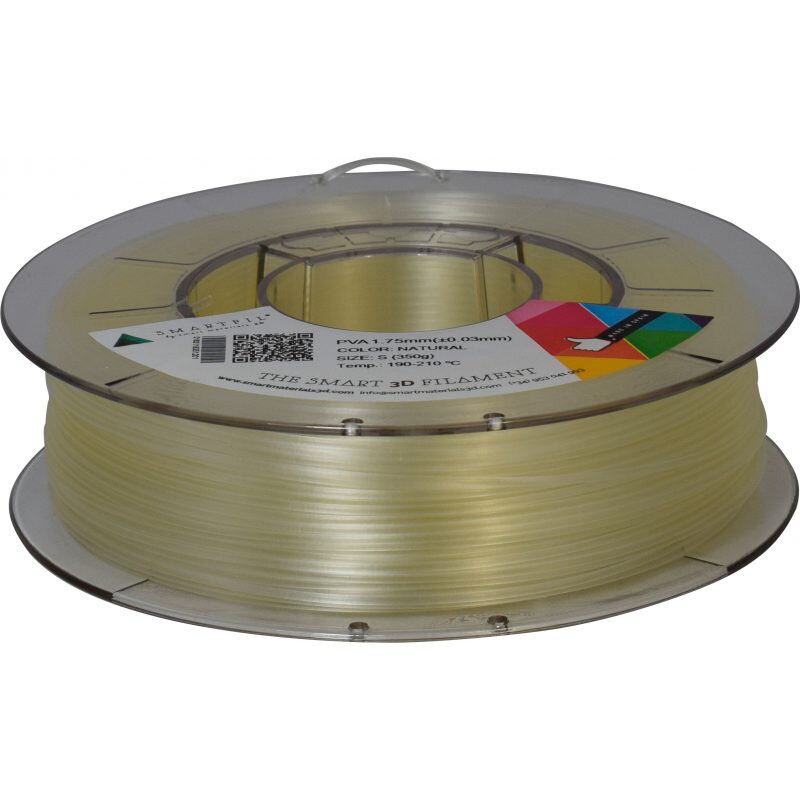 PVA 1,75mm Natural 350g Smartfil