Filament from Polish manufacturer Devil Design.
Exceptional mechanical and thermal properties, along with excellent UV stability and weathering, predetermine this material for outdoor applications. Compared to ABS, it also has greater stiffness, resistant to chemicals and its surface is more glossy and almost yellowing. Nor do the surface treatment such as grinding, milling, dyeing, etc.
For its unique properties, the ASA material is often used in the automotive industry, where components have to withstand long-term high stress, sunlight and frequent temperature fluctuations.
The print fiber of this material is therefore suitable for demanding users of FDM printers. It can be recommended, among other things, for 3D printing of functional prototypes, engineering tools and end products.
not suitable for medical applications.
Recommended settings :
Asa from Devil Design Print to 230 ° - 240 ° C with pad heated to 90 ° - 100 ° C.
The coil with a print string is vacuumly packed together with the moisture absorber and placed in a cardboard box. In each package there is a label with information about the recommended print temperature settings.
outer diameter 200 mm, inner hole 52 mm, width 70 mm. coil weight including packaging 1.4 kg.
The manufacturer guarantees the thickness of the print string +/- 0.05 mm.
Additional information
| | |
| --- | --- |
| Category: | ASA |
| Color: | natural |
| Weight: | 1 kg |
| Average: | 1,75 mm |
| Diameter: | ± 0,05 mm |
| Bed temperature: | 90 - 100°C |
| Nozzle temperature: | 230 - 240°C |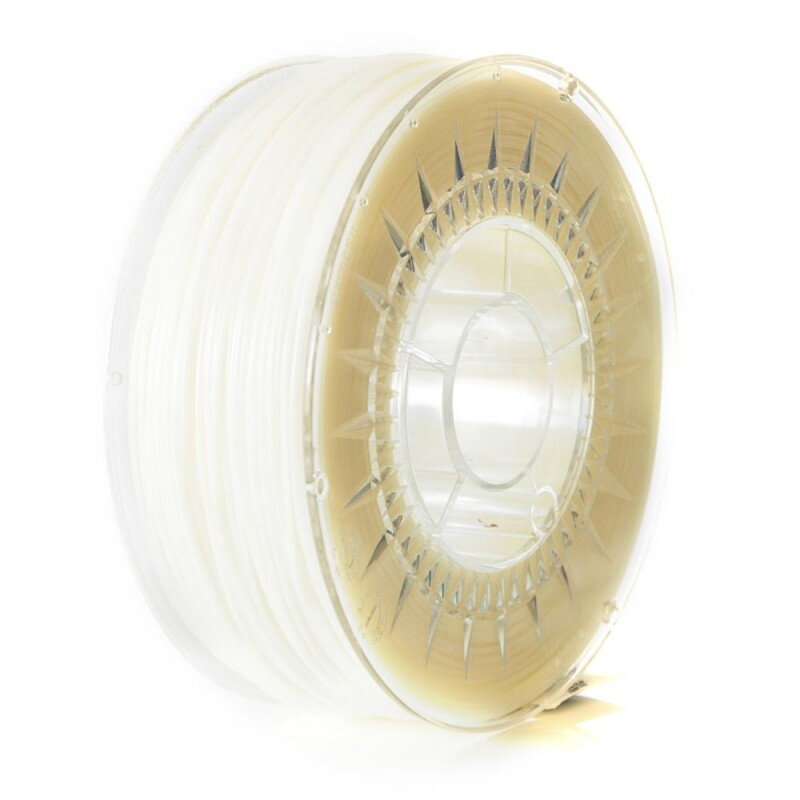 Asa Filament Natural 1.75 mm Devil Design 1 kg