Thermoplast with a degree of flexibility, which acquires the properties of similar polypropylene. SHORE 60D hardness.
equivalent polypropylene , > Mechanical properties . It is one of the semi -solid materials. It provides a unique look and similarity of rubber . Boun Smartfil is used for semi -solid 3D printing, such as prototypes, preparations or preparations.
semi-tuness: fiber Smartfil Boun has a hardness according to Shore 60d and extend up to 350 % span>
appearance near rubber: boun PLA has excellent finish, prints look soft and are pleasant to touch span> >
its print temperature is between 210 ° and 230 ° C and printing speed between 20 and 50 mm/s. Due to the high adhesion of the bang , it may be necessary to apply water (interlayer) to the printing surface to make the material easier to remove.
on simple geometric shapes of large format with dense filling. span>
Additional information
| | |
| --- | --- |
| Category: | Special |
| Color: | natural |
| Weight: | 0,75 kg |
| Average: | 1,75 mm |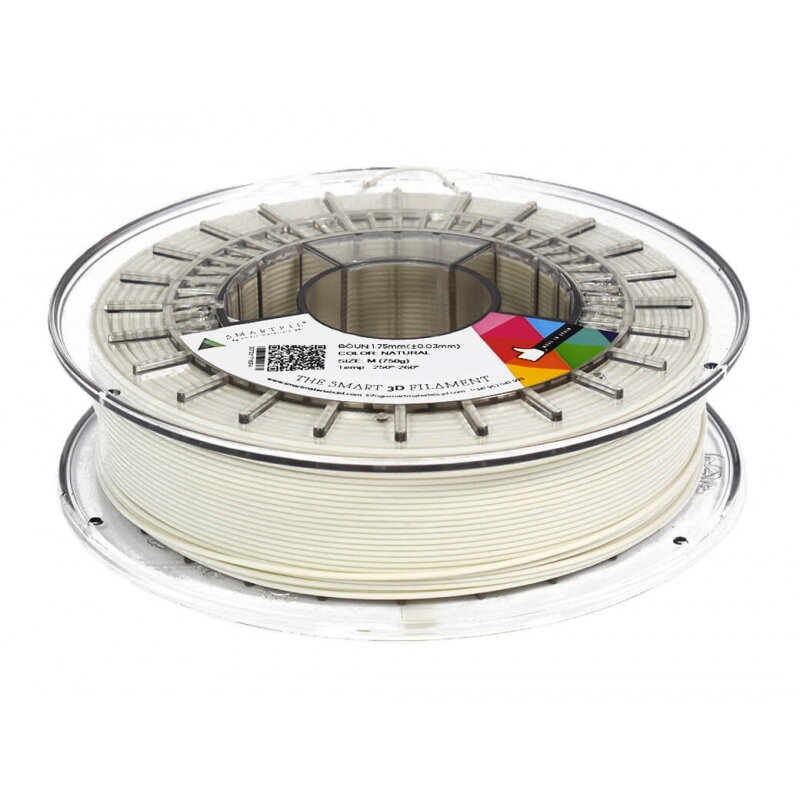 Boun Filament Natural 1.75 mm Smartfil 750g