The Felfil Evo Complete Kit includes all the component to build your filament maker at home, you have just to assemble them, but don't worry is very easy.
Choose the color and your needed nozzle diameter and have fun!
Once assembled it is short to begin to extrude, just set up the right temperature and the motor speed: Felfil Evo will do the rest.
All the mechanical parts are made in Italy and realized in durable materials.
Assembly instructions: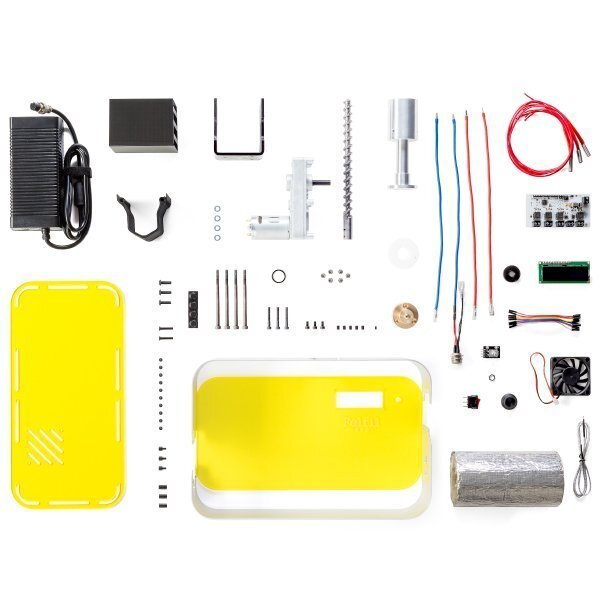 Felfil Evo - filament extruder complete kit