It allows to produce filament from granulate or crushed material.
The Bundle package contains everything you need to make filament for your 3D printer.
Includes:
Felfil Evo - a single-string filament with a special bronze nozzle that can work with small amounts of material (100 g)
Felfil Spooler - automatic filament winder
Thanks to the system you can try your own filament or make your own filament concept without unnecessary delay.
(The version with a maximum temperature of 300°C is available with an additional charge of 125€.)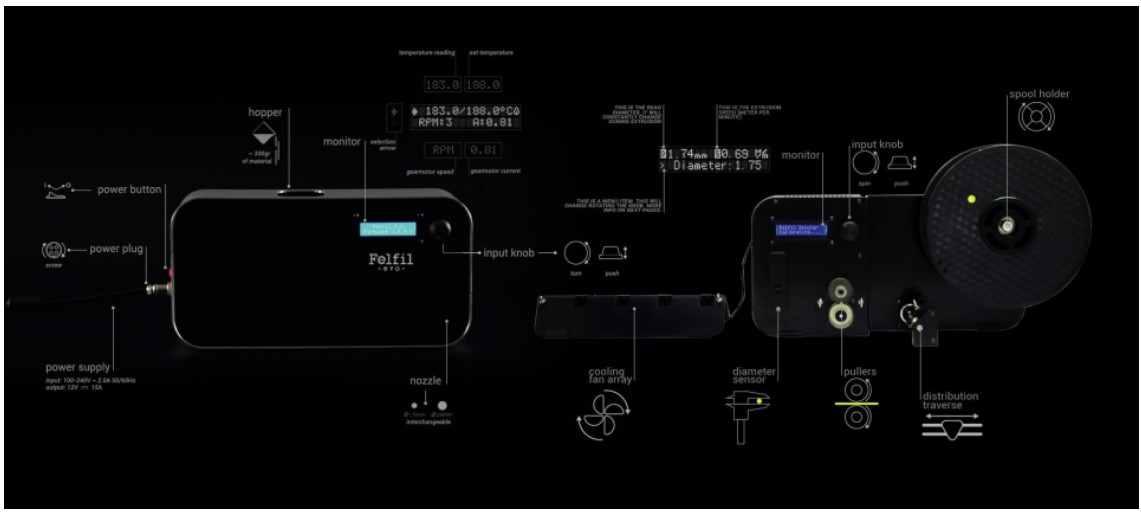 Felfil Bundle - Complete Filament Press System