Hips printing string 1.75 mm black DD is a very strong and tough material that has good temperature stability. It is used for printing on double -headed 3D printers. One head prints the support structure from ABS or HIPS and the other itself from the ABS or hips. ABS support structures can be dissolved with acetone and construction from hips Lemonesol .
hips has the print characteristics much closer to ABS than PVA. ABS on hips holds better than on PVA. Thanks to the smaller twisting when printing, it is a great material for printing large objects. Printing and mechanical properties are similar to ABS. However, it has slightly less thermal shrinking. Can be grinded and surface -edited.
outer diameter 200 mm, inner hole 52 mm, width 70 mm. coil weight including packaging 1.4 kg.
Additional information
| | |
| --- | --- |
| Category: | HiPS |
| Color: | black |
| Weight: | 1 kg |
| Average: | 1,75 mm |
| Diameter: | ± 0,05 mm |
| Bed temperature: | 90 - 100°C |
| Nozzle temperature: | 230 - 240°C |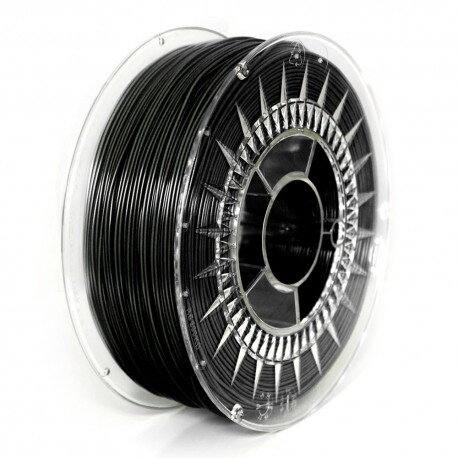 HIPS print string 1.75 mm black devil design 1 kg