Smartfil Petg:
This filament has low shrinkage, which makes it easier to print. It is almost transparent and transmits artificial light. Its most important properties are resistance to large amounts of chemicals and also to sunlight, so it can be used in exterior.
diameter: 1.75 mm (± 0.03)
working temperature: 240 ° C
pad temperature: 0-60 ° C
Pack size: M 750 g
Large packs XL 3.3 kg, XXL 5.6 kg, xxxl 7 kg are available on order with delivery date 2- 6 weeks.
This material can come into contact with food.
Declaration of conformity with EU Regulation 1935/2004 and other European regulations. This statement can be found here:

Material sheet
Additional information
| | |
| --- | --- |
| Category: | PETG |
| Color: | natural |
| Weight: | 0,75 kg |
| Average: | 1,75 mm |
| Diameter: | ± 0,03 mm |
| Bed temperature: | 60-90°C |
| Nozzle temperature: | 235±10°C°C |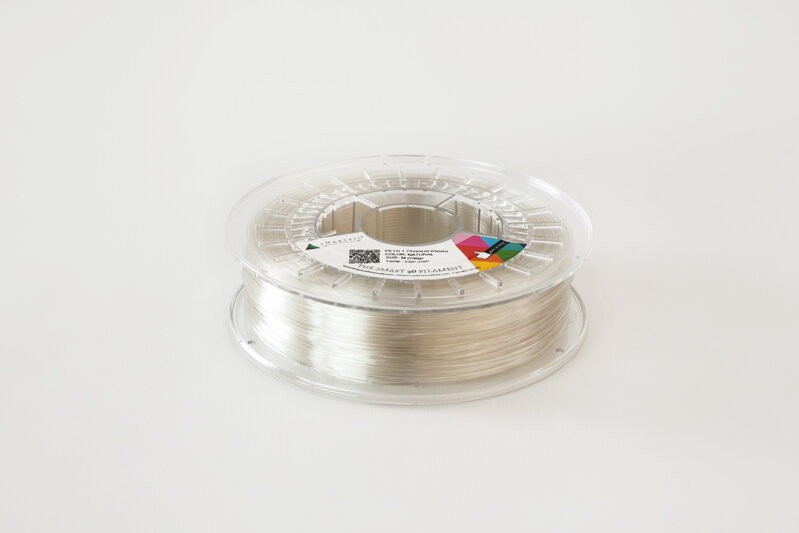 PET G FILAMENT Natural 1.75 mm Smartfil 750 g