PLA printing 1.75 mm black devil design is the most versatile material for FDM printing technology, suitable for printing large items. In addition to ABS, the most widely used material for 3D is a thermoplastic extrusion method. PLA is material flexible, hard and durable, as well as other plastics. However, it is necessary to secure a dry storage environment. In case of poor storage in a humid environment it absorbs moisture.
The printer is vacuumly packed together with the moisture absorber and placed in a cardboard box. In each package there is a label with information about the recommended print temperature settings.
coil weight including packaging 2.7 kg.
inner coil diameter : 52 mm, outer 300 mm, coil width 107 mm < /p>
Our evaluation: high quality prints even at higher print speeds, beautiful and bright colors.
Additional information
| | |
| --- | --- |
| Category: | PLA |
| Color: | black |
| Weight: | 2 kg |
| Average: | 1,75 mm |
| Diameter: | ± 0,05 mm |
| Bed temperature: | 50 - 60°C |
| Nozzle temperature: | 200 - 235°C |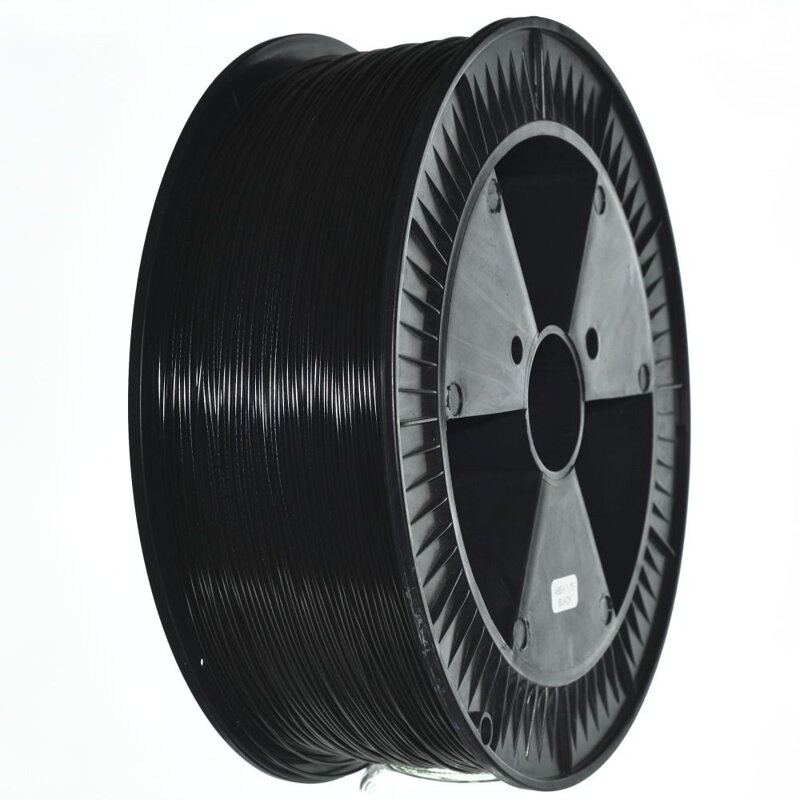 PLALAMENT 1.75 mm black devil design 2 kg