If you do not know what under the tree for your little kids - print a toy or decoration that shines in the dark! Or do you need to print something that will be unusual?
In any case, the shining PL is the right material for you. In the dark this filament shines with a pleasant green color. Now also in a smaller package - a coil 500 g.
Press strings of Czech brand Filament PM, which falls under the company Plasty Mladeč, belongs to quality materials and guarantee trouble-free printing. In production, laser measurement of material thickness is used to ensure a constant string diameter along its entire length. These strings are protected by a double cover against UV radiation and in each package there is a drying bag that prevents possible moisture on the material.
PLA is the most versatile material for FDM printing technology, suitable for printing large objects. It is the most used material for 3D printing without the need to heat the print pad. For storage, we recommend securing a dry environment. In poor storage in a humid environment, it absorbs moisture, which manifests itself as bubbles on the surface.
Strong> the weight of the coil including the package 0.7 kg.
Additional information
| | |
| --- | --- |
| Category: | PLA |
| Color: | green, glow in dark |
| Weight: | 0,5 kg |
| Average: | 1,75 mm |
| Diameter: | ± 0,05 mm |
| Bed temperature: | 0 - 60°C |
| Nozzle temperature: | 195 - 210°C |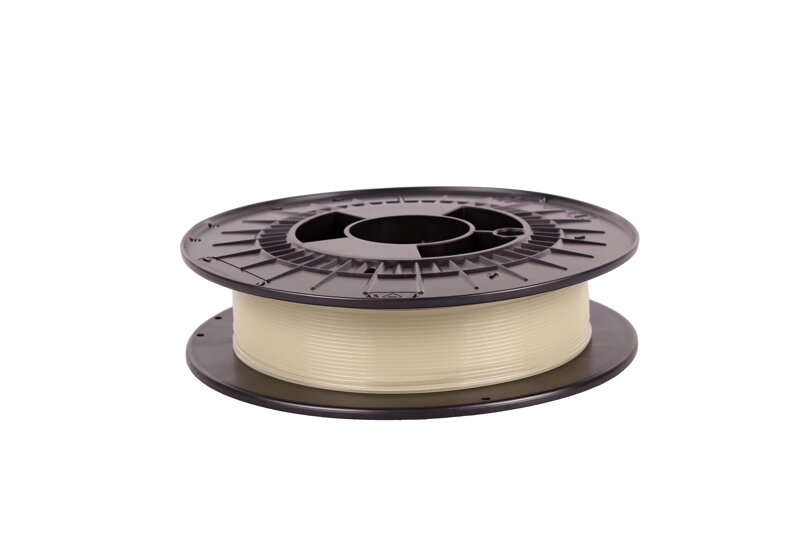 FILAMENT-PM PLA PRINTING STRENGE Glow in the darkness of 1.75 mm 0,5kg Filament PM