nylon fiber is extremely strong, durable and versatile for printing on 3D printers.
flexible in a thin layer, but with a very high adhesion between layers. Its low friction coefficient and high melting temperature is an excellent choice for printing functional and technical elements.
Unlike ABS and Plaf fibers, the nylon fx256 is much less fragile and therefore stronger.
Additional information
| | |
| --- | --- |
| Category: | PA - nylon |
| Color: | natural |
| Weight: | 0,75 kg |
| Average: | 1,75 mm |
| Diameter: | ± 0,05 mm |
| Bed temperature: | 80-105°C |
| Nozzle temperature: | 235 -260°C |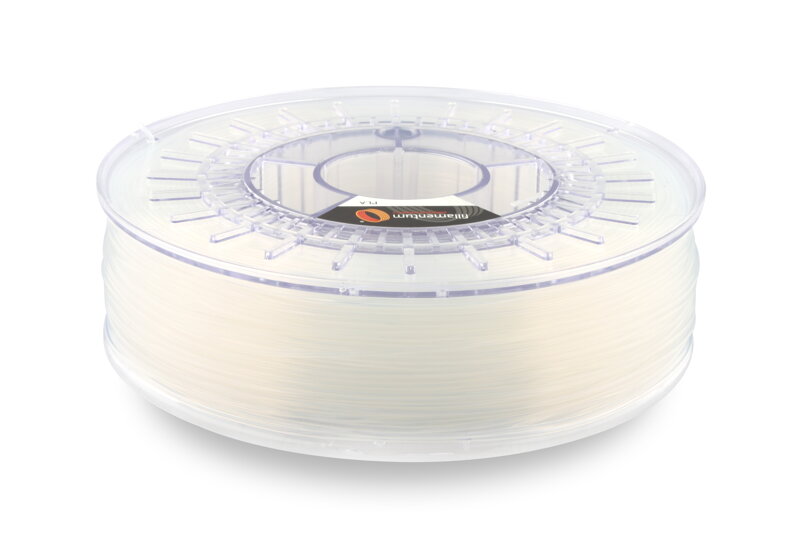 Nylon FX256 1,75mm Natural Fillamentum 750g