ABS+ Filament 1.75 mm White is suitable for the production of functional samples, tool production and for the production of things for normal use. It is not suitable for objects that will be exposed to weathering for a long time. It is not suitable for medical applications.
The printer is vacuumly packed together with the moisture absorber and placed in a cardboard box. In each package there is a label with information about the recommended print temperature settings.
outer diameter 200 mm, inner hole 52 mm, width 70 mm. coil weight including packaging 1.4 kg.
Our evaluation: high quality prints even at higher print speeds, beautiful and bright colors.
Additional information
| | |
| --- | --- |
| Category: | ABS |
| Color: | white |
| Weight: | 1 kg |
| Average: | 1,75 mm |
| Diameter: | ± 0,05 mm |
| Bed temperature: | 90 - 100°C |
| Nozzle temperature: | 230 - 240°C |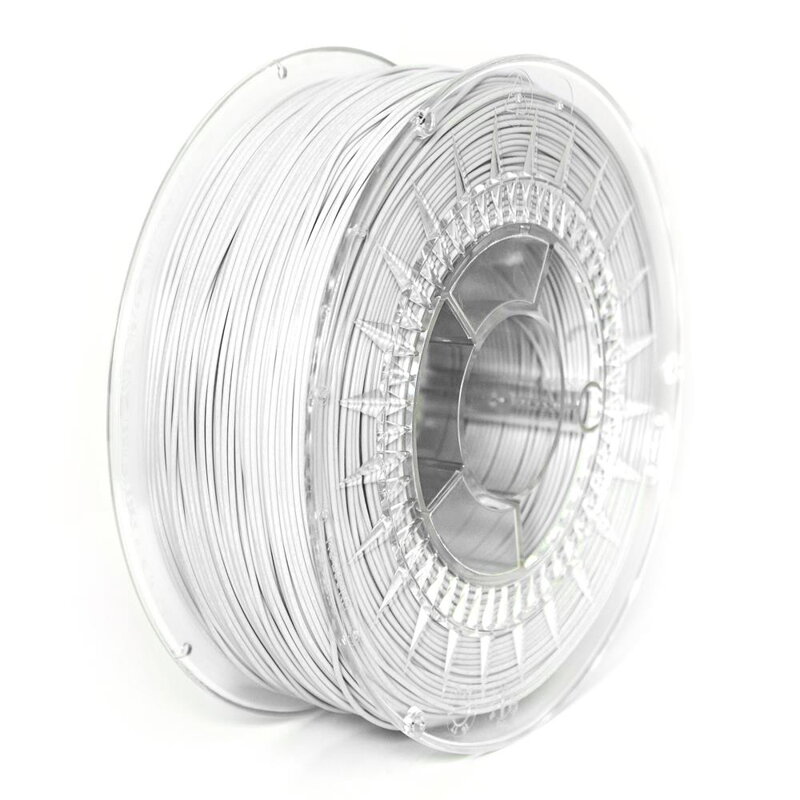 ABS+ filament 1.75 mm white Devil Design 1 kg