Innovated production recipe of print strings ABS from the Czech manufacturer.
The press strings of the Czech brand Filament PM, also known as "Plastics Mladeč", belong to quality materials and guarantee trouble-free printing. In production, laser measurement of material thickness is used to ensure a constant string diameter along its entire length. The strings are protected by a double cover against UV radiation and in each package there is a drying bag that prevents possible moisture on the material. Filaments are made in a wide range of colors.
ABS printing string yellow 1.75 mm pm Class = "Notranslate"> It makes quality printing even with demanding details. Use is suitable for the production of functional samples, prototypes, manufacturing tools, but also for the production of things for everyday use. Suitable for printing on printers with a heated pad. span>
outer coil diameter 202 mm, inner hole 50 mm, width 90 mm. The weight of the coil including the packaging of 1.4 kg.
Additional information
| | |
| --- | --- |
| Category: | ABS |
| Color: | yellow |
| Weight: | 1 kg |
| Average: | 1,75 mm |
| Diameter: | ± 0,05 mm |
| Bed temperature: | 90 - 110°C |
| Nozzle temperature: | 230 - 250°C |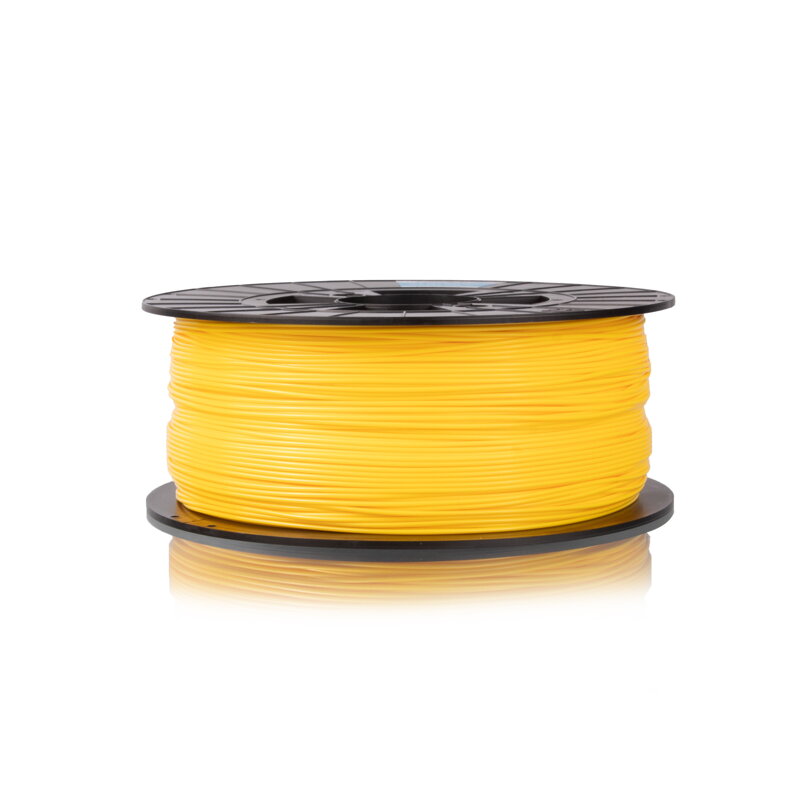 FILAMENT-PM ABS PRINTING YELLON 1.75 mm 1 kg Filament PM (ND)