Polyetherethon (Peek), Peek polymers are obtained by incremental polymerization. Peek is a semi-systmental thermoplastic with excellent properties, mechanical and chemical resistance, which are also maintained at high temperatures.
Peek is considered one of the best and most popular design plastics in the world. Peek is used for the production of items in demanding applications such as aviation, automotive industry, oil and gas and medical industries.
Peek Filament has unique properties because it does not come into contact with water and is immediately packed in vacuum.
Printer settings: nozzle temperature: 355 - 390 ° C. Pad temperature: 120 ° C.
Additional information
| | |
| --- | --- |
| Category: | PEEK |
| Color: | natural |
| Weight: | 0,5 kg |
| Average: | 1,75 mm |
| Diameter: | ± 0,02 mm |
| Bed temperature: | 120° C |
| Nozzle temperature: | 400 ± 30° C |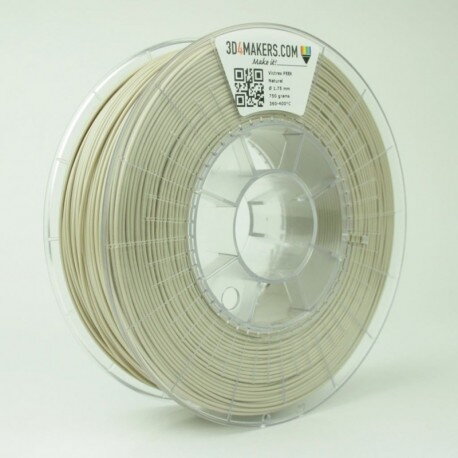 Peek 1.75 mm 500 g Natural