Fillamentum Pla Extrafill is a material for FFF (also known as FDM) 3D printing technology made in the Czech Republic. span> The advantage of this material is easy to use for 3D printers. The material allows high print quality, even with demanding details. span> Pla fiber is made of natural ingredients and is easily biodegradable composition. span> Fillament guarantees the high accuracy of the dimensions of the filament in tolerance of +/- 0.05 mm, which is under strict control during production.
This material is certified for food contact (conformity statement is available on request).
Warning: >. For determination that your product meets the requirements for food contact, the final printing must be tested. testing is under the Directive under certain conditions of use (eg temperature, time of contact, type of food). The design or processing may be caused that it will not suit the directive, which is responsible for you as a 3D printer who has manipulated the material.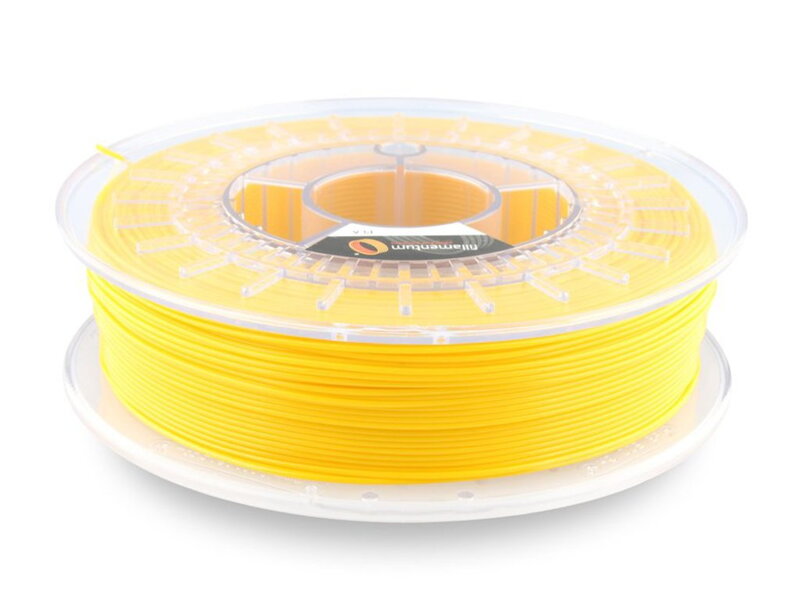 PLALAMENT EXTRAFILL yellow 2,85mm 750g