TPU from the Polish manufacturer Devil Design is offered in new shades. The manufacturer guarantees fiber thickness +/- 0.05 mm.

TPU Filament aluminum 1.75 mm is suitable for printing FDM technologies using flexible parts (covers, protectors, Damping pads, etc.).

The print string is vacuumly packed together with moisture absorber and placed in a cardboard box. In each package there is a label with information about the recommended print temperature settings.
outer diameter 200 mm, inner hole 52 mm, width 70 mm. coil weight including packaging 1.4 kg.
Our evaluation: use wherever you need a flexible and durable material.
Additional information
| | |
| --- | --- |
| Category: | FLEXI |
| Color: | grey |
| Weight: | 1 kg |
| Average: | 1,75 mm |
| Diameter: | ± 0,05 mm |
| Bed temperature: | 20 - 80°C |
| Nozzle temperature: | 210 - 230°C |
| Hardness: | 55 ShD |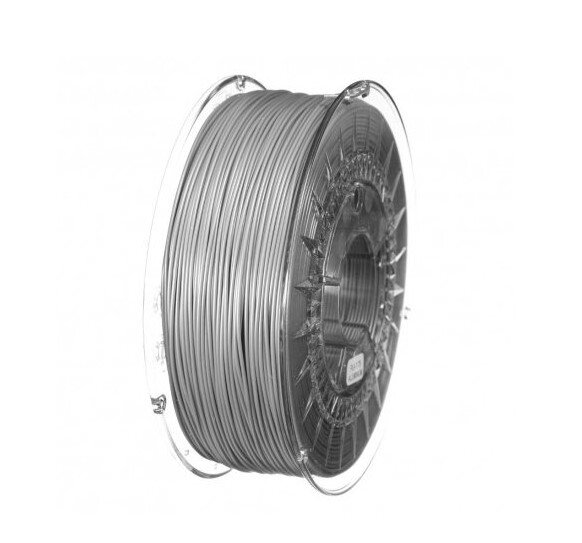 TPU printing string 1.75 mm aluminum Devil Design 1 kg