Verbatim in white color will ensure uniformity of administration, stable 3D print results and subsequent workability (postprocessing).

ABS is a copolymer mixture of styrene, acrylic and butadien. This material is very durable, impact resistant. Prints have a glossy appearance and for a smooth surface without visible printing layers you can chemically polish it with acetone. To achieve the best results is the recommended print temperature between 230-240 ° C and the temperature of the printing pad 70 ° C.

Each coil is supplied in a vacuum package with a drying bag to maintain its print properties. We recommend storing again in a dry environment to open.

The weight of the coil including the packaging is 1.4 kg.
Additional information
| | |
| --- | --- |
| Category: | ABS |
| Color: | green |
| Weight: | 1 kg |
| Average: | 1,75 mm |
| Diameter: | ± 0,05 mm |
| Bed temperature: | 80 – 100°C |
| Nozzle temperature: | 200 – 240°C |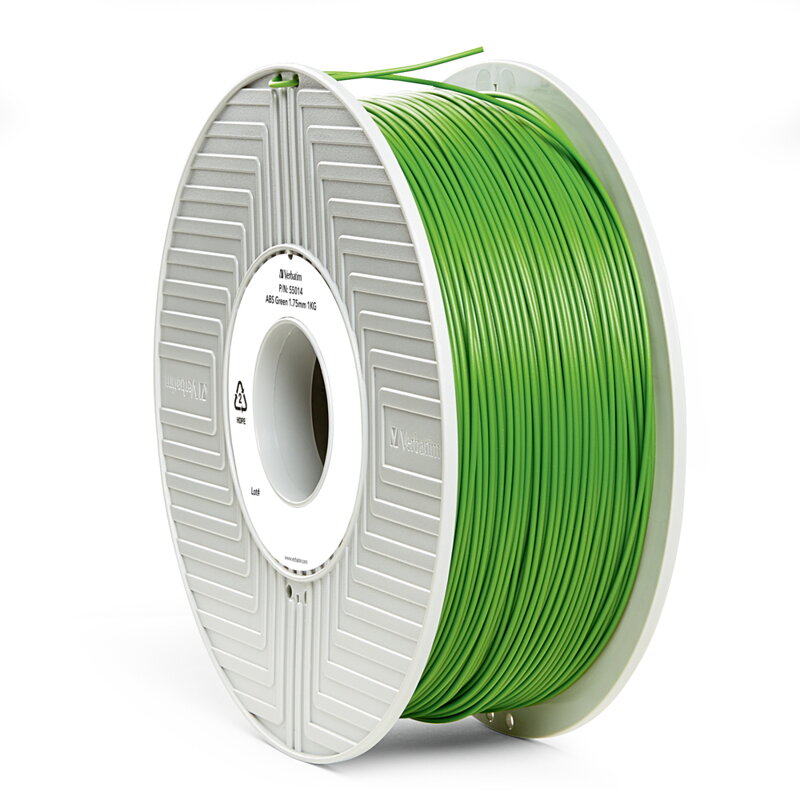 ABS FILAMENT 1.75 mm Green verbatim 1 kg