Smartfil PLA:
This is a biodegradable filament suitable for all types of 3D printers. It is printed very easily with it, it does not stink and can therefore be created with large objects. With PLA from this manufacturer, you will achieve great results in beautiful live colors.

Diameter: 2.85 mm (± 0.05)
Working temperature: 210 ° C
pad temperature: 0-60 ° C
Pack size: S 330g * m 750g L 1000g * available only on average 1.75mm.
Large Packs XL 3,3kg, XXL 5,6kg, XXXL 8kg are available to order with a delivery date of 2-6 weeks.
recyclable, biodegradable (compostable).
This material can come into contact with food.
Material) is documented in a statement on conformity with the EU Regulation 1935/2004 and other European regulations. This statement can be found here: food contact with food

Material sheet

Additional information
| | |
| --- | --- |
| Category: | PLA |
| Color: | blue |
| Weight: | 0,75 kg |
| Average: | 2,85 mm – 3 mm |
| Diameter: | ± 0,05 mm |
| Bed temperature: | 0-60°C |
| Nozzle temperature: | 220±20°C |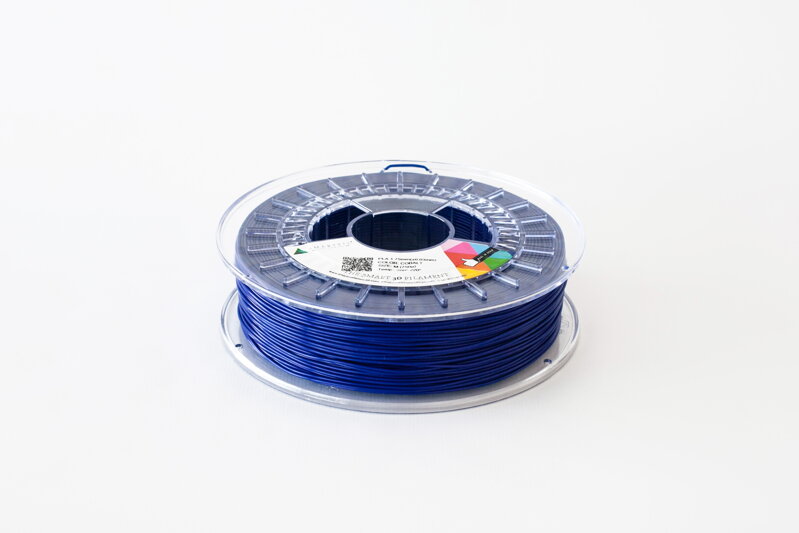 PLALAMENT COBALT BLUE 2.85 mm SMARTFIL 750g