Smartfil Wood:

This is a PLAMII FILAMENT FILAMENT with a high proportion of natural wood. It does not contain recycled material. The press is very accurate with this filament. We offer 3 shades of wood and 1 shade of bamboo.

This printing string offers many possibilities of application, for example, we can create sculptural replicas and wood -imitating models, it will also be used in furniture and restoration ...

average: 1 , 75 mm (± 0.03)
working temperature: 200-250 ° C
pad temperature: 0-60 ° C
Pack size: M 750 g
Large packs XL 3.3 kg, XXL 5.6 kg, xxxl 7 kg are available on order with delivery date 2- 6 weeks.
recyclable.
Additional information
| | |
| --- | --- |
| Category: | Wood |
| Color: | wood |
| Weight: | 0,75 kg |
| Average: | 1,75 mm |
| Diameter: | ± 0,03 mm |
| Bed temperature: | 0-60°C |
| Nozzle temperature: | 210±10°C |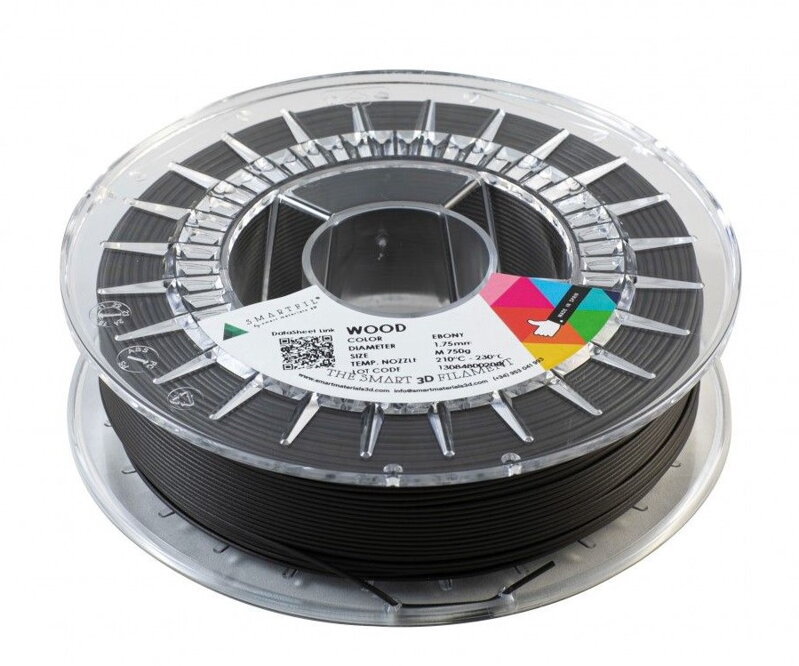 Wood Filament dark brown Eben 1.75 mm Smartfil 750 g