Smartfil Support:
This is a modified polystyrene (hips) that is used as support. Its main advantages are high solving speed in Lemonesol, 3 times faster than conventional hips materials. It is also compatible with a large number of different types of printing materials.

Diameter: 1.75 mm (± 0.03)
Working temperature: 220-240 ° C
pad temperature: 50-100 ° C
Pack size: M 750 g
Large packs XL 3.3 kg, XXL 5.6 kg, xxxl 8 kg are available on order with delivery date 2- 6 weeks.
recyclable. Can come into contact with food.
Additional information
| | |
| --- | --- |
| Category: | HiPS |
| Color: | natural |
| Weight: | 0,75 kg |
| Average: | 1,75 mm |
| Diameter: | ± 0,03 mm |
| Bed temperature: | 70-100°C |
| Nozzle temperature: | 240±30°C |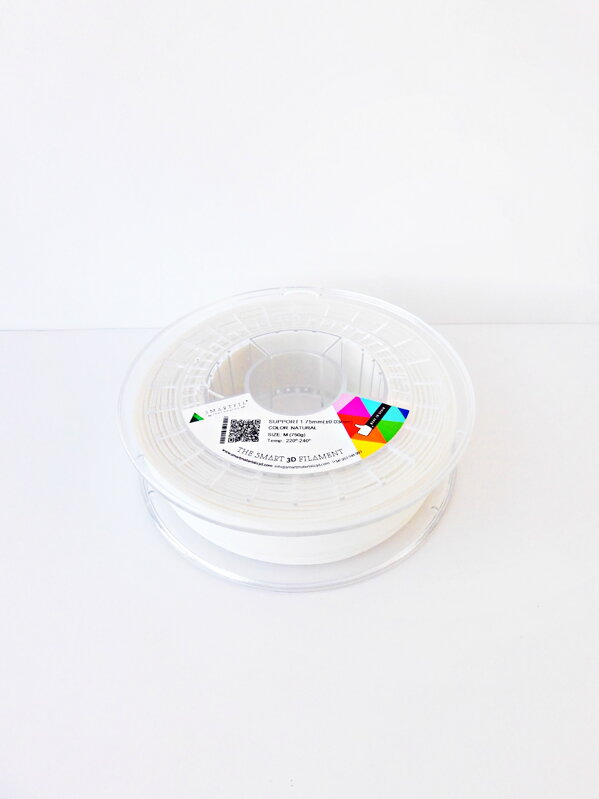 Support Filament Natural 1.75 mm Smartfil 750 g