Option to print support material with a second nozzle for easier postprocessing
Two-color printing of objects - make your prints more interesting
The corners of the printer are made of soft PVC to ensure stability and noise reduction.
Lightweight travel with hotends can reach higher speeds (tested up to 150 mm/s). Extruders are solved using a BMG extruder with bodntech wheels.
Filament sensors for detecting the end of the string are part of the extruder.
The printing pad is a MK52 style magnetic pad.
The print head contains a PINDA sensor for automatic alignment of the pad.
The high-quality aluminum pad with a thickness of 3 mm ensures uniform and quick heating. In combination with 5 mm thick borosilicate glass, the mat can support up to 20 kg
The printer has an internal chamber light.
The printer is fully enclosed and is therefore also suitable for printing more temperature-demanding materials.
Parts from the I3MK3S printer were used for the printers. The printer combines the advantages of MK3S+ printers with a cube design.
Inside the printer there is a place to store spools of filament - to dry other spools during printing or, with a small upgrade, the possibility of printing material from inside the printer for drying during printing.
We recommend a personal visit with a demonstration of the printer where we can show you all its advantages.
This is a printer from our showroom - that is, a bazaar product with a shortened warranty.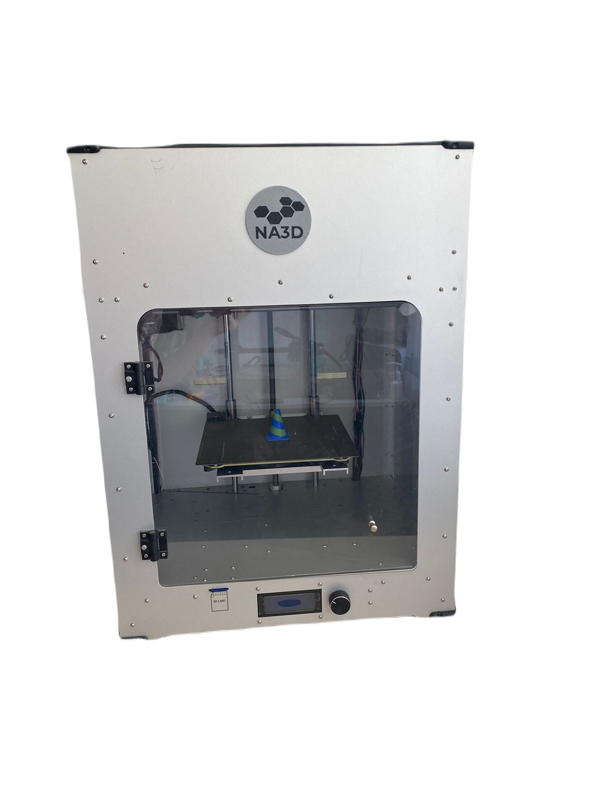 2 jet printer C (l) - sale